Flux Moire
Hoppert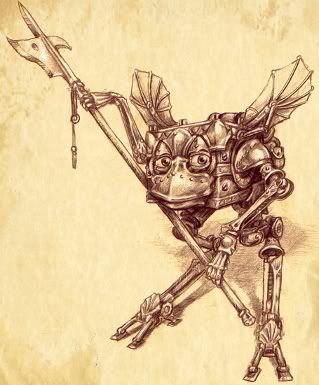 "My name is Hoppert. Is there any way I can assist you in your endeavor?"
Stats
Full Name: Hoppert
Race: Unknown
Gender: Male
Age: Unknown
Apparent Age: Unknown
Title: None
Occupation: Assistant to Mercutio, the Caretaker of a Flagstone
Description
A box-shaped automaton with spindly arms and legs that doesn't appear to be in the best condition. Hoppert talks in a sing-song, high-pitched voice, and strives to be friendly and helpful.
Biography
Unknown, but he seems extremely old and well-worn.
Story So Far . . .
Encountered in the Flagstone in the Dreamscape, as the assistant to Mercutio. Dispensed the clues to solve the Flagstone, and aided in those tasks he was able to.